Question: IF there was a PILL that enhanced nearly every bodily function when taken and NOT taking it would negatively impact your body, would you be interested in that pill?
Most of the diet/health/wellness books offer a list of the most important things to do to put yourself on the path to better health and wellness. What do ALL these books have in common? They emphasize is sleep!
Okay, there may not be a magic pill (if there was, we would all be addicted) but improving your quality of sleep is guaranteed to not only improve your day and your body, but put you on a better path to overall health.
What you need to know:
• A quality good night's sleep is more important than the quantity of sleep each night.
• Sleep quality declines with age (usually, but doesn't have to).
• There are steps you can take to increase sleep quality, feel better, improve health, and increase daily energy.
The truth is there is no exact number of hours to recommend because sleep duration need is highly individual, with most people feeling their best with 7-8 hours a night.
Sleep efficiency, on the other hand, is a better measure.
To achieve sleep efficiency, the goal is 90% (or better) of actual sleeping each night. In other words, less than 10% of the time in bed should be tossing/turning or waking up. If that's not occurring, try exercising more. (Which btw, is my FAVORITE recommendation for most health related issues!) Sleep apps and/or trackers are a great way to get an idea of sleep efficiency using your phone, activity trackers/watches or an oura ring.
If you are tracking sleep, the deep sleep phase is tres importante! While it doesn't last long, this is when cell and cognitive repair take place. Memory is directly tied to this phase. If you're in your 20's, an hour and a half is good. As you age, this phase lessens to a half hour – but there ARE things you can do to lengthen it.
For example, for any fellow "monkey-brain" friends, try meditation or yoga, start a gratitude practice, journal to "dump the day", try a weighted blanket, educate yourself about adaptogens (to help with stress hormones) or diet/lifestyle improvements you can try (like exercise!), consider magnesium/ melatonin/GABA (Btw, OTC or prescription meds can wreak havoc on your brain/mortality!) Other options might include making your room REALLY dark, eliminate blue screen (or at least wear glasses) but turn off devices several hours before nodding off. Last, work on getting into a sleep routine that occurs the same time each night.
How quickly you fall asleep could be another indicator or sleep inadequacy. A lot of folks think if you fall asleep within 5 minutes, that's a good thing. It could mean you have an A-1 nightly routine so well-honed that you fall asleep right away. But, it is likely to indicate you are sleep deprived. On the other hand, if it's taking more than half an hour to drift off, that may suggest a form of insomnia.
And then, there's REM sleep which interestingly involves brain activity that is integral to learning and continual brain development. The recommended time for REM sleep is about 20% of your sleep time for optimal wellness.
If you have more than 5 awakenings, there's a good chance your REM or deep sleep is getting interrupted. You may want to make sure you don't have sleep apnea.
So yes, sleep is important. It is, quite simply, one of the easiest and most powerful ways we can improve our health and longevity by helping our brains function better, helping our muscles recover faster, and yes…increase fast loss (covered in an earlier blog post). Opt for quality over quantity.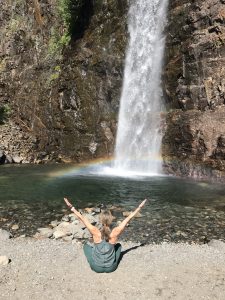 Who doesn't want to live longer and BETTER?