"I believe that there is a subtle magnetism in Nature, which, if we unconsciously yield to it, will direct us aright." –Henry David Thoreau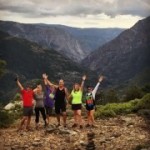 There are soooo many positive benefits from engaging with nature! Study after study reveal that people who are more connected to nature feel less anxious. And, you don't even have to move to reap benefits. Being still OR being active outside are both reprieves from everyday life. Some psychologists believe the busyness of our lives can overwhelm our attention spans while nature does not. Some experts suggest that we have an innate pull to the outdoors and are wired to seek connections to nature and other living things. All I c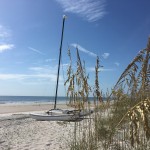 an say is being outside soothes my soul and I absolutely love exploring trails, riding hills, sitting on a rock, or putting my toes in the sand while listening to the sounds of waves and seagulls. Quite simply, nature's song and beauty nourishes our souls in a multitude of ways.

For my Cliff Notes readers, here's short list of benefits from being outside:
Reduced anxiety & muscle tension
Renewed energy levels
Increased immunity & decreased stress hormones
Decreased blood pressure and lower heart rate
Mood elevation
Your vitamin D levels rise.
See, sunlight hitting the skin begins a process that leads to the creation and activation of vitamin D. Studies suggest that this vitamin helps fight certain conditions, from osteoporosis and cancer to depression and heart attacks. Also, you'll get more exercise since being outside should mean less time in front of the TV/computer and more time spent walking and doing other things that put the body in motion.

There's no doubt about it. Nature is God's "battery charger" for our minds, bodies and souls. I mentioned the benefit of taking short meditative breaks throughout the day in an earlier blog. Make it a priority to step outside, feel the sun on your face (vitamin D), listen for birds, walk through trees—or simply sit. You will serve your body and soul a big plate of restoration.
So my friends, what are you waiting for?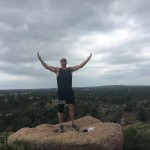 "There is pleasure in the pathless woods. There is rapture on the lonely shore. There is society where none intrudes, by the deep sea and music in its roar. I love not man the less, but Nature more." –Lord Byron
Until next time, choose fit, be happy, and get outside!
~Lisa
More reading:
5 Health Benefits of Playing Outside
Why Getting Outside is Good for You
The Science Behind Exercising Outdoors
Health Benefits of Working Out Outside
Not Convinced & Need to Read More?