"Pay attention to your intuition. Listen to your heart. Speak your mind. Love yourself so that you can love others. Smile." ~Nishan Panwar
In parts I & II of the blog series, "Be Your Best You", we talked about nourishment of the mind with a little down time and last week we tal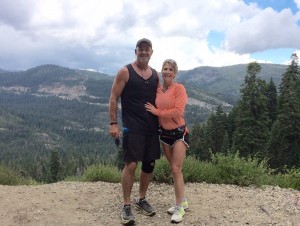 ked about nourishment of the body through exercise, nutrition, hydration, and sleep. Today's blog, Part III, is about strengthening the soul through self-love, love of others, spirituality and laughter.
The first ingredient of soul care is self-love. It's natural to take care of other people/things we love…but to trul y love others we have to love ourselves first. The Golden Rule tells us to "love your neighbor as you love yourself". Self-love isn't being arrogant or getting our way, but it does require knowing our boundaries, being kind to ourselves (learning how to say no), and honoring our values. When we live from a place of self-love, the world mirrors compassion and love back to us.
Once we learn to love ourselves, we may offer a better self to those around us. Loving others is ingredient number two. It lowers risks of chronic diseases, stress, and brings emotional happiness. When we do acts of kindness through service, it connects us to those we serve and gives us a kind of satisfaction that self-interest cannot provide.
Ingredient number three is spirituality, or connecting to something bigger than ourselves. Mainstream science has proven that we are wired to believe. So, not only are we built to connect, the more we connect and develop our spiritual selves through meditation, prayer or other means, the healthier and happier we live.
"Laughter is the shortest distance between two people." ~Victor Borge
The last ingredient to nurturing the soul is laughter. Laughter releases tension and relaxes us. Physiologically, it benefits the body like a light workout by increasing blood flow, boosting energy, burning calories and aiding sleep. In other words, it's time to get silly. When laughter is shared, it bonds people together increasing intimacy. Best of all, it's fun and free.
Self-love, loving others, spirituality, and laughter are four key ingredients to strengthen your soul. What's holding you back from loving yourself in a way that inspires and brings forth beauty? Be patient with the process and allow it to unfold. You will find you are ready to compete again, but stronger and better.
Carpe diem!
~Lisa