Fitness is a term that is often used interchangeably with health, but the two are not exactly the same. Health is a state of complete physical, mental, and social well-being, while fitness is the ability to perform physical activity without undue fatigue.
The components of "fitness" include strength, cardio, flexibility, and balance. Strength is the ability of your muscles to contract and produce force. Cardio is the ability of your heart and lungs to deliver oxygen to your muscles. Flexibility is the ability of your joints to move through their full range of motion. Balance is the ability of your body to maintain its equilibrium.  All four of these components of fitness are important for overall health and well-being.
There are many different ways to improve your fitness. You can join a gym, take fitness classes, or simply start exercising on your own. There are many different types of exercise, so you can find something that you enjoy and that fits into your lifestyle. There are also a LOT of free videos and inexpensive fitness apps to help guide you along the way. (I post free workouts on Instagram each week @Hlthchic!)
If you are new to exercise, it is important to start slowly and gradually increase the intensity of your workouts over time. It is also important to listen to your body and take breaks when you need them. Remind yourself,  "Every little bit helps. Every step counts". It really does!
Improving your fitness is a lifelong journey. There will be times when you are motivated and times when you are not. But if you stick with it, you will reap the many benefits of a healthy lifestyle.
Here are some tips for improving your fitness:
Set realistic goals. Don't try to do too much too soon. Start with small goals and gradually increase them over time.
Find an activity that you enjoy. Exercise should be something that you look forward to, not something that you dread.
Make exercise a part of your daily routine. Schedule time for exercise each day and stick to your schedule as much as possible.
Find a workout buddy. Exercising with a friend can help you stay motivated and accountable.
Listen to your body. Take breaks when you need them and don't push yourself too hard.
Be patient. It takes time to see results from exercise. Don't get discouraged if you don't see results immediately.
Once you find the activities you enjoy most, make appointments with yourself to help stay on track. Improving your fitness is a great way to improve your overall health and well-being. Remember, building and maintaining MUSCLE (lifting weights) is a marker related to overall longevity. Today is some day. Carpe Diem.
Won't you join me on this journey? It is a journey that is well worth taking.
Lisa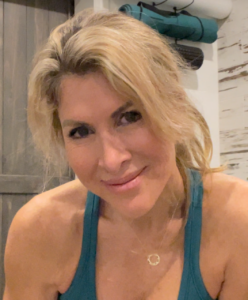 P.S. To understand how lifting weights and muscle impacts your overall health, see these prior blog posts: