It's funny how life happens when you are busy making plans. My own life was thrown a curve ball 22 years ago…
You know how people view life based on stages? "BS/AS" (before or after high school/college), "BC" (before or after children), S or M (single vs. married life).  For me, it was a different "BC". Before/after chemo and cancer (AML).  "BC", I considered myself fit and I ate lean.  AC, fit was not good enough. I learned my "lean" diet was poorly lacking –it needed to be a CLEAN diet. I started reading labels vigorously and attempted to limit the number of foods with more than a few ingredients listed. Wellness became my primary goal, nutrition became my medicine, and God became my guide.  This came about as a result of exhausting the monetary limit to find a bone marrow donor 5X over (never found one & the odds were not in my favor) and realizing it was up to me, my wonderful docs at MD Anderson (& local medical partners), along with my mighty prayer warriors to fight the cancer battle. Wellness took on a new meaning and evenings were spent learning what was within my ability to impact. By the grace of God, the prayers and support many amazing angels on earth, my doctors ad nurses, and some killer chemo, I'm here today, living and loving life, one day at a time.
Don't get me wrong, "BC" I was not a slacker. I'm a workout girl. Movement was then and is now an integral part of my world.  My happy hours consist of lifting, cycling hills, running trails (& getting lost), paddle boarding, trying a challenging new workout with like-minded friends – to walking or taking a barre class.   "BC" I ate "lean" but the reality was that my choices were too acidic and chemically laden. I had much room for improvement.
My friends describe me as a wellness role model—while my kids described me as a certified health nut. (They love to tease me about gluten-free this & that, and get a kick out of changing my user name on Netflix to something silly about healthy pursuits.) I believe the key to success in any endeavor is consistency of effort — not perfection. I follow the Catholic schoolgirl diet: eat like an angel 6 days a week, but on the 7th day, make the devil blush! The majority of the time I do strive to eat healthy and clean. I feel better with good food. I am very aware of the difference made with a good night's rest. And, I am energized when I workout.
For MANY years, I played the roles of business analyst by day–while at night, I was mom – athlete – trainer – cancer survivor – advocate…and friend.
This site is about sharing what I've learned and what I continue to learn — along with the mistakes I've made along the way! If I can help you – or anyone you care about – make changes to transform your (or their) health & fitness, I'd be honored — and truly thrilled.
I hope you will join me in this lifelong journey of learning, improvement, wellness and passion.  After all, "Life isn't about waiting for the storm to pass but learning how to dance in the rain."  Sometimes the steps don't make sense, but we HAVE to keep moving and if we move TOGETHER, life is so much better! Like Newton says, "A body in motion stays in motion" so use this site to help you find or keep your motion mojo.
Live strong. Be fit. LIFT WEIGHTS! Laugh often.
And smile.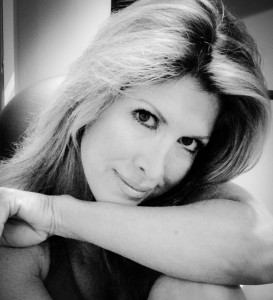 Lisa is a NCSF Certified Personal Trainer, a 15X National USAT age group qualifier, co-founder of Soul Savers Austin, a 22-year cancer survivor, and the very proud mother of two incredible young adults.